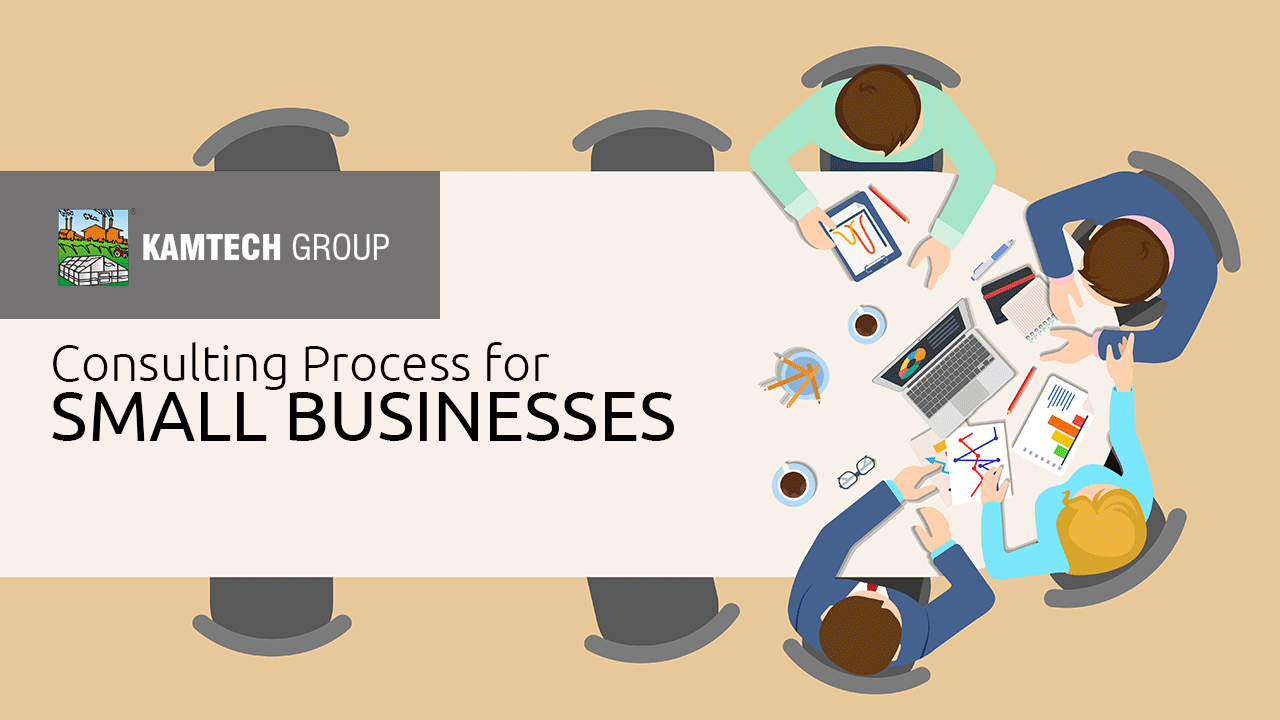 02-11-2022
You can never go wrong with hiring a project management consultant for your business, given the fact that they are professional, expert and have experience in their field.
Small businesses are on the rise with more and more people getting into the startup culture. Any scale of business requires proper planning, strategising, management, operational efficiency, workforce management, technical and legal support and the list goes on, for the business to perform consistently well. It's practically impossible and not feasible for a small business owner to manage such a wide array of tasks on their own. In this article, we'll take a detailed look into the small business consulting process.
A professional project management consultant is someone you'll be thankful to have by your side to guide you through all these diverse tasks as you will get expert advice while getting all your queries and problems solved.
Now let's first look into how a consulting process is beneficial for your small business.
It helps the business by conducting in-depth analysis and pinpoint the main issues interfering in day-to-day processes,

It is used for preparing reports and interpreting data,

It can also be used for finding constructive solutions for the issues faced by the businesses,

It improves working capacity,

It aids in reviving businesses,

Helps in saving time, effort, resources and money,

Assists in avoiding duplication of tasks,

Brings out better management and operational potential,

Helps in implementing changes, such as tech upgradation, employee upskilling etc.

Ensures focus on growth rather than mundane tasks

Helps business owners get expert advice on all the micro and macro level difficulties.
Moving forward, let's dive deeper into the small business consulting process and further look into the various services provided by a project management consultant.
Business Development and Planning : Whether you have just launched your small business or have been running it for many years, change is the only constant for a business to be successful. A consultant is the one who ensures that your business remains in the competition through their knowledge, expertise and facilitates the small business consulting process. The consultant will chalk out a specific business plan that'll boost your company's growth after careful analysis of the reports, financials, industry trends, your organisation's hierarchy and business model.
Management and Strategising : One of the most sought after and popular requirements by businesses is for a consultant to help them manage their businesses. Don't be fooled by assuming that the demand for a consultant is low in small businesses, as the management requires precision that only an expert can guarantee.
A project management consultant can help your business flourish by aiding in the following tasks:
Merging business ventures

Diversifying into new product lines

Reorganising your business model

Technology Upgradation and R&D

Spot the inefficiencies and work towards resolving them

Economic Development, Surveys, Studies & Market Research
As a project management consultant, they can either be the guiding head of the project or aid by training the present employees to work efficiently and attain the business's goals.
Human Resource and Staffing : Another important consulting service you must consider hiring in your small business consulting process is one where the best HR consultants help your business's staffing procedure by assisting the recruitment process, processing payrolls, retaining for firing employees, administrative responsibilities and overseeing the employee's performance and track their record. They also help incorporate new policies, employee benefits, diversity, harassment redressal, creating a safe environment and ensure smooth functioning of the working body of a business.
Social Media Management and Marketing : A social media marketing consultant can help you with increasing your brand awareness, exposure and can suggest ideas such as creating a new logo, brand promotions, running ads and other social media strategies. The Internet has made the world a smaller place and hence using social media for marketing of your business is a sure shot way to retain, entertain and gain potential leads for your business. The social media consultant should have good knowledge about influencer marketing, content creation, social media tactics, email marketing, sponsorship programs (charity events) and manage the social media handles effectively and efficiently.
Financials and Accounting : Keeping a proper financial record and bookkeeping is the Key to the success of a business. Gauging through the financial reports, a consultant can easily figure out how a business can grow, expand and increase profit margins. In a small business, bookkeeping can still be managed internally but, as the business grows, your business will need to outsource these services to an external project management consultant having expertise in the field of accounting.
In addition to proper tax filing, record keeping, paying bills, maintaining books, and submitting invoices, having a professional by your side to facilitate your small business consulting process, can assist you in the following tasks as well :
Provide expert financial advice including availing government subsidies (if available)

Help you better navigate through tax laws and financial policies

Handling business assets and debts

Advice on better retirement plans and business cost cuts
Information Technology and Security : IT and security is one of the most crucial aspects of any scale of business. Expansive remote work clubbed with online activities leads to huge database monitoring and can sometimes lead to data breaches as well. Apart from supervising and carrying out repairing hardware and software systems, discarding obsolete technology, introducing better and more trend aligned technologies; an IT consultant also helps with
Securing your business's data and private information from hackers

Ensuring that the valuable data, facts, figures, pictures etc, are all backed up

Technical upgradation

Provide training for hardware and software functioning
Having an IT consultant not only ensures security to your business, it also benefits you in the sense that your hard earned revenue doesn't go into fines, penalties, legal issues over security breach and failing to align with the policies of the government.
How do you find your perfect match?
Navigating and shortlisting a business consulting can be the make or break point of your entire small business consulting process. Now, how do you spot a perfect match for your small business requirements?
The consultant should be an expert in their respective field and they should have experience in the field they are working. You can rely on word of mouth for finding a project management consultant. But make sure that the consultant you're choosing is passionate, dedicated, detail-oriented and skillful.

You can leverage your personal and professional networks and ask for references from either your business partners, colleagues, boss, neighbours and family. This can ensure that you don't waste your time, effort and money just collecting references and also if your known ones would be having experience working with that consultant, it'll be worth your money. You can also explore dedicated marketplaces and freelance websites. They are numerous out there!
The Final Step : Signing the Agreement
After you've found a consultant, the one selected after you've been satisfied with their background checks, vetted, clearly communicating what are your business's expectations from them and then stating the deadline to deliver the results, it's time for both the parties to get into contract and legally sign an agreement.
The agreement is a necessary step to ensure transparency and to avoid future disputes arising between either of the party members. The consultant agreement is usually drawn for three to six months subjected to renewal. The agreement typically includes information regarding both the parties, the agreed remuneration amount, payment schedules, consulting parameters, project details and the agreed deadline for the output to be delivered.
How to measure the success of the business consultant you've hired for your small business?
Set SMART (specific, measurable, achievable, relevant and time oriented) objectives for your business. These SMART goals should be set with the agreement of the business owner and the consultant. Once your consultant starts to work with your business, you can go back to these pre-set objectives and follow whether the consultant is able to produce results in accordance with these set objectives.

The results that you as the business owner want should be tangible so as to measure whether the consultant is right for your business. For example, Your goals could be increased sales, reduced employee turnover, expanding business, diversifying business ventures and so on.

Make sure that you and your consultant are very well aware of the mutual intangible objectives set. You might want a better environment at your business workplace, strong morale, increased customer satisfaction.
An efficient way to measure the success of your consultant is to ask following questions:
Have you been able to achieve the tangible and the intangible goals?

Was the consultant responsive to your needs?

Was the process carried out smoothly?

What were the short term and long term results out of the consulting process?

Was the Consultant able to provide you with the necessary skills and resources so that you could run your business hassle free?
Questioning yourself, observing and noting down the differences before and after the hiring of the business consultant is a great way to acknowledge the efforts of the consultant and to gauge how profitable it was to hire the consultant.
If your business is lacking in any area or if you want to figure out reasons for declining profits and revenues, it is a good time to seek a professional consultant who can pinpoint the exact reasons giving rise to the problems your business is facing and rectify them. And if you're wondering whom to trust with your small business consulting process, you can reach our expert project management consultants at Kamtech. Our project management consultants have years of experience working in industry specific as well as diverse industry fields.