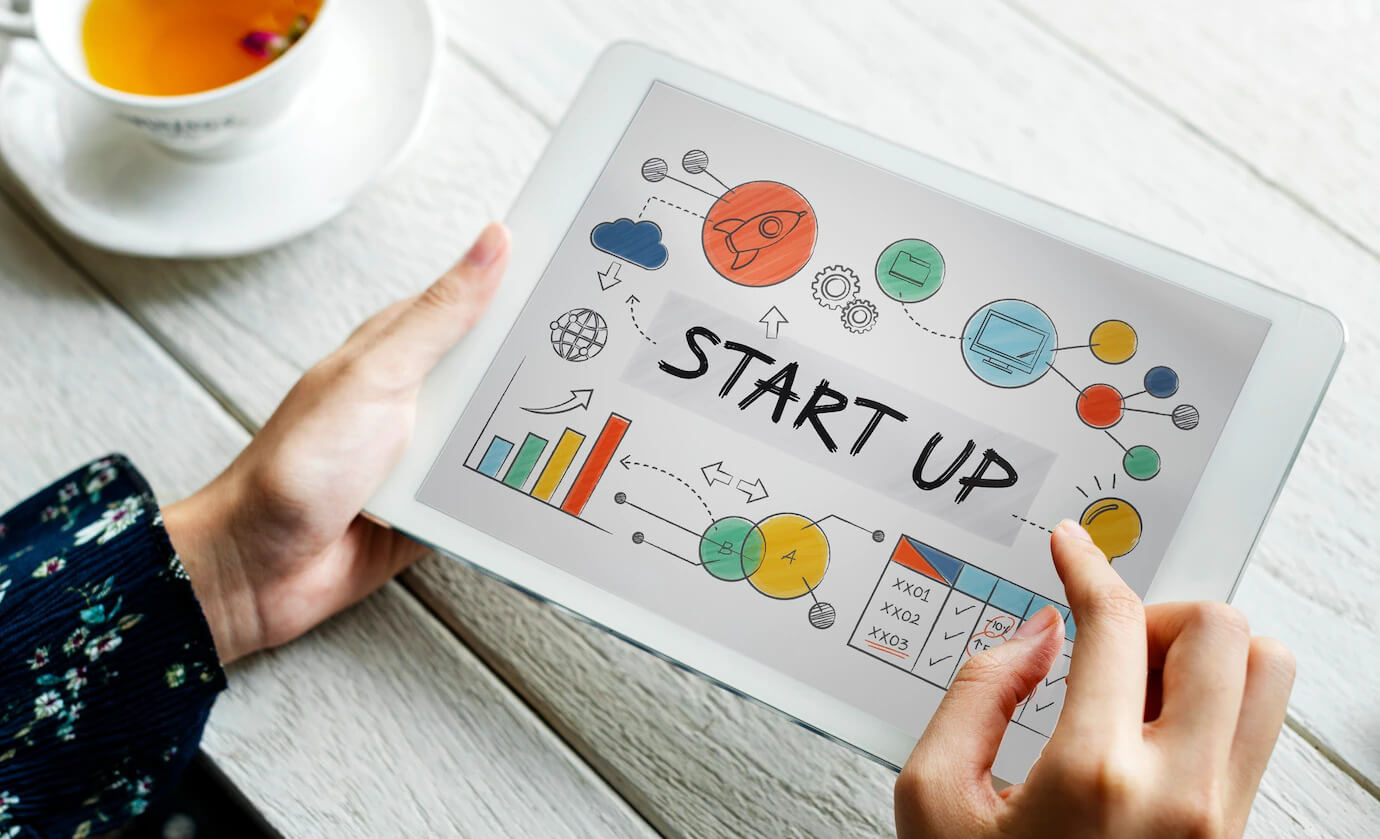 27-10-2022
Imagine that you're on a vacation in some foreign land and you have an expert tour guide with you to help you tour the city like a local! Wouldn't that help you enjoy your vacation even more?
Whether it be a task or managing a business, having a plan is the basic requirement for anything to be successful. Planning helps you execute, working without planning is like driving without navigation in a new city.
A business plan is a detailed outline in which the objectives are defined. Many entrepreneurs overlook the importance of having a technology startup business plan that too in the overtly competitive tech industry. Having a concrete plan about the "when", "where", "why" and "how" of your business can save you time, money and effort!
But, why do we need a business plan?
Having a business plan sounds great, but do you actually need it? For this answer, let's look at the three main points illustrated hereunder. By the end of this section you'll probably want to hire a project management consultancy firm to write a detailed technology startup business plan!
1. Out of sight, out of mind

Having a chalked out business plan ensures that there's clarity about the basics and the technical aspects. Even the most basic level of a technology startup business plan will have well-written goals and set objectives to be achieved. This helps monitor the success of the startup plan and propose changes accordingly. As you must know, entrepreneurs with business plans are twice as likely to secure capital investment, qualify for loans, and successfully grow their companies. If the business plan is not clearly defined and doesn't include a mission & vision then there are high chances that you might not meet all of your business goals within the stipulated time.
2. The odds are in your favour!
A business report by Harvard Business review indicates that there's a 16% success chance for businesses who have a chalked out business plan for themselves. Well, when you have a step by step guide facilitated by facts and figures it's highly unlikely that you'll fail. Therefore, to ensure success and higher growth rates, having a technology startup business plan will do wonders for your start-up. You might want to increase the odds of winning in your favor by getting a business plan drafted by a national award-winning consultancy company like Kamtech to ensure you take the high-road to success.
3. Investments come rushing in
Investors and other venture capitalists aren't interested in businesses that would make them lose money. They aren't in the mood of bad bets, therefore, having a strategic business plan makes your business look structured. Investors agree to put in their money after careful return on investment calculations. Hence, if you provide them with the calculations and other financial details, your first impression is bound to sweep them off their feet.
Just like you visit a doctor to get routine checkups, you must visit a business consultant like Kamtech for a professional consultation of your start-up.
Now that you've seen what a proper business plan can do for you, we'll proceed with a checklist for writing a grammatically correct, economically justifiable and persuasive technology startup business plan.
Technology startup business plan The checklist
You're writing your business plan for the investors and other stakeholders. Therefore, it's important that you include information aligned towards the interests of all stakeholders in your business plan. Keeping the business plan crisp, coherent and able to be well perceived by the investors is your sure shot at bagging an investment for your business. We'll discuss the five major components you'll require to draft the ideal technology startup business plan.
Executive Summary
This section is your document's first impression. Thus, it should be compelling yet concise. In very short, it's just a SWOT analysis of your company.
Your business executive summary should be able to provide answers to questions like:
What are the products/services your startup is going to sell?
What are the issues your startup is going to address?
How is the new product/service going to address these issues?
Who is the target customer/consumer?
How are you planning to execute/launch the startup idea?
What are the short term and long term goals of your startup?
Why do you think your startup idea is viable? And how is it going to affect your competitors?
What is the budget estimate you are taking into consideration?
How are you planning to fund your startup?
The questions that are listed above revolve around the business model, competitors, goals, market share and management. As it is a vital step, you should consider writing an executive summary once you have completed the rest of the document to extract important points from all of the steps.
Detailed Company Description and Product Offering
The next critical step is writing the company's description. The execution summary was to intrigue the investors, the company summary is to engage them. You should describe your company in the form of a perfect elevator pitch. It should be the point wherein you've ignited the investor's curiosity into your tech startup plan. It should include Business Name, Business Logo, Competitive advantage, Date founded, Office(s) Location etc.
A company's description should be able to engage the investors by lending them information to questions such as:
What is the mission and vision of your company?
What are the goals of your startup?
What are the products/services your startup is going to sell?
Why are you the best fit for a tech startup?
Does your startup have any prior experience in the field (previous projects etc)?
How do you plan to make this startup a success?
How are you planning to reach the target audience?
Along with describing your idea you should introduce your product/service that you're planning to launch. It is important to convey to the investors that your product offering and their demands are aligned, which is why they'll want to buy your offering. The key questions to keep in mind while describing your product offering are:
Is your product/ service unique? If yes, How?
Does a market for your product exist?
What is the deadline you're aiming at to launch your product?
Are there any direct competitors? If yes, what is your competitive edge?
Are there any indirect competitors? If yes, how are you planning to create demand for your product?
What are the operational costs involving the business idea? What are the profit margins?
Is there any third party involvement in the venture? How is your business affected by these relationships and is there a backing for them?
What is the blueprint to guide you to develop your product/service?
Market Research & Strategy
No matter how great an idea is, if it's not viable the business is sure to be doomed. A thorough analysis of the market of your product is essential to learn about your customers and competitors.
A profound market research should be able to identify your target market - most startups fail because the idea was exemplary but the market for the product was absent. Gather knowledge about your potential customer's
tastes and preferences,
geographical boundaries,
and demographic details.
Use this information to assess how you are planning to capture the potential customers and accordingly plan your marketing strategies.
Secondly, the research should analyse your competitors' performance. The analysis should address
What is unique about your business product/service?
Why are people buying the existing products/services in the market? If not, then why are people not buying from your competitor?
What can your business improve in the existing products/services that are being offered by your competition?
Your business success depends on the customers. The market research analysis should demonstrate your understanding of the target audience and competitors. Your business should be able to identify the opportunities and undertake innovations to connect with the customers.
Management & Operational Structure
Your business plan is just a piece of paper until it's backed by an efficient and skilled team. Describe your team in detail mentioning about their educational background, experience in the industry, how much time they have invested with your business and their skillset. The management team section should answer as to:
Who are the key leaders? What is their experience in the field?
What are their duties and responsibilities?
What is the organisation hierarchy*?
Does your business have enough manpower?
How are you planning to staff more in case of shortage? What are the skills you're looking at?
The operational structure of the business should be in the form of a flow chart for better picturisation and ease of understanding. A proper hierarchical chart preparation avoids future disputes regarding who is the manager, who is leading what department and so on.
Financial Plan
A financial report is the most important section for the investors to foresee what they can expect out of their investment in your technology startup business plan. The plan should include:
Revenue streams - how is your business planning to generate revenue?
Costs - What all costs are expected out of your business's operations?
Salary - An anticipated blueprint of the salaries of your business.
Financial goals - Are you planning on any long term financial acquisitions and investments ?
The revenue projection should include :
Sales forecast
Expenses Budget
Cash flow statement
Balance sheet
Income projections and everything related
Struggling to write a technology startup business plan?
Don't worry, we've got you covered. Writing a business plan is not just about the textual component, it must be technically and financially bulletproof to ensure that you can secure fundings and investments. You should be well versed with technical and financial aspects for writing a well researched, comprehensive, detailed yet easy to grasp business plan.
With over two decades of experience in the project management consultancy sphere, we at Kamtech are glad to help you out with writing your technology startup business plan. You must stand out of the crowd for the investors to see your potential. It won't be long enough until you find your dream investor! Reach out to us today for a no-obligation consultation for your start-up.